Recife city, and its sandy banks of the Capibaribe River and forward the Atlantic Ocean.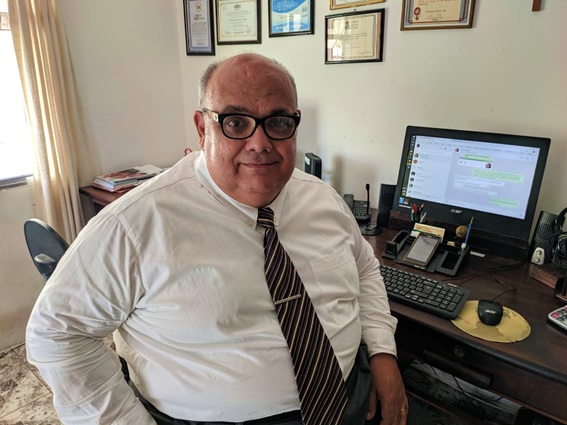 Mr. Rosemberg Brandão, Director of
"

Brazil Trade Agents

"
in his
office job in Recife - Brazil.


We are

"Brazil Trade Agents - BTA"
is a Brazilian company specialized in consulting and intermediation
of international business, where we are Mandates and/or Representatives of commodity suppliers
in Brazil and in some countries in the World.
We're in the main World Trade Portals, where we are viewed and sought after by new customers and/or
referred by our old customers who are satisfied with our services.
Our mission is to serve our customers and partners with excellence in a professional, transparent, legible
and ethical manner, helping them to achieve the main objective among those involved in negotiating for the success of the business.
"

We hope to create in our customers the same satisfaction that we put into every business we
perform.

"
OUR SERVICES:
-
Find out products you want to import;
-
Create or analyze contracts and export documents for companies at the beginning of their activities.
- Provide updated information on foreign trade and customs

procedures;



- Deconsolidation of cargo;
- Service of Freight Forwarder;
- Clearance of maritime, air and road cargo;
- Coordination and control of the payment of fees and
import taxes;
- Expiration of storage periods;
- Export and Import costs;
- Provision of special customs services as: Monitoring

professionals in
biological collect
of the crews on board
the ships to be

analysed

in laboratories insurers;
- Realize Mediation between exporters and importers
business consolidation;

- Customs administrative procedures,
for exams
routine, maritime and pest control etc.
The companies who work with us, always carry a satisfaction set by both to obtain the
best possible result

.
Director - Ceo